Hello!!  Welcome to my first edition of the Plattsmouth Newsletter!              
First of all I would just like to say 'thank you' to all of the new subscribers, I hope you will enjoy these weekly newsletters and please feel free to send me information and pictures you would like published.
-----------------------------------------------------
From the Desk of Erv Portis
Main Street Construction Underway
Plattsmouth's $4.2million Main Street Corridor Improvement Project is underway.  With this project, Main  Street Plattsmouth will have new water, sewer, and natural gas mains.  Overhead wiring will be placed underground.  Sidewalks, many years old and in some places unsafe,  will be replaced with new brick pavers and concrete.  LED energy efficient lighting will replace existing high pressure sodium lamps. Landscaping, other appurtenances intended to create a pedestrian-friendly environment will be the final touches on the first major streetscape work in downtown Plattsmouth since 1922.
Project funding comes from three sources.  Streetscape improvements of $2,290,885.80 will be paid through the .05% sales tax increase approved by Plattsmouth voters in November 2009.  Sewer work will be funded through a $1.2 million EPA grant obtained as an earmark obtained for Plattsmouth by U.S. Senator Ben Nelson.  Users of the Plattsmouth sewer system will pay a $4.00 per month Combined Sewer Separation debt service fee for the remainder of costs associated with this project.
Navigating through construction zones and around barriers will require some patience.  A construction phasing schedule is available on the City's website (www.plattsmouth.org).  As with any construction project, please keep in mind that the schedule is flexible.
Erv Portis
-----------------------------------------------------
BACK TO SCHOOL
SENCA (Southeast Nebraska Community Action) in Plattsmouth is once again distributing backpacks and school supplies to families in need by appointment only August 2nd thru August 11th.  Please contact the SENCA office at 296-4477 for further information and to set up your appointment.  If anyone is interested in donating backpacks or school supplies they can be dropped off at the SENCA office at 702 Main Street, Pamida, Steube's or Hossana Lutheran Church in Plattsmouth.
------------------------------------------------------
Support Our Heros
Thank a Smoke Eater this Week!
Our Plattsmouth Volunteer Fire and Rescue risk everything for you.
Visit their Website HERE and Support Our Heros!
------------------------------------------------------
Plattsmouth Library Happenings
The Plattsmouth Public Library is hosting the play "Daddy's Dyin' Who's Got the Will?"
on Friday August 6th and Saturday August 7th at 7pm and Sunday August 8th at 2pm in the library auditorium.  There is no charge to attend the play but free will donations will be accepted.  The play is intended for mature audiences.
Plattsmouth Public Library patrons now have access to e-books at Overdrive Digital Media.  Overdrive Digital Media first became available to our patrons in February of 2010.  Initially patrons were able to download audiobooks to compatible devices.  Now patrons are also able to download e-books from Overdrive.  To have access to these services you need a valid Plattsmouth Public Library card.  Just stop by the library and we can assist you with Overdrive and register you for a library card.
----------------------------------------------------------
RECIPE OF THE WEEK
No Cook Tomato Sauce

                                2 garlic cloves, chopped
                                   3 T EVOO (extra virgin olive oil)
                                 1/3 cup chopped fresh basil
1/4 t kosher salt
Chop tomatoes and put in a bowl.  Add garlic, olive oil, basil, salt & pepper.  Toss gently.  Cover with plastic wrap and let stand at room temperature 1-2 hours.  Toss with pasta, spoon over chicken or beef, or simply eat with a spoon.  Serves 6, each serving contains 100 calories, 7g fat,0 mg cholesterol, 2g protein, 8g carbohydrates, 2g fiber and 90mg sodium.
Recipe from American Profile...Liz Shenk
------------------------------------------------------
Plattsmouth Chamber of Commerce
There are many Chamber events coming up:
Starting this Saturday there will be a ribbon cutting for Studio M Dance Co. the ribbon cutting will be at 1:00 pm.
Thursday, August 12th – We will have a ribbon cutting 8:30 am at Bow-Winkles.
Thursday, August 12th – Join us for afterhours 4:30-6:30pm with the Bellevue Chamber, at the Bay Hills Golf Club.  We will have an opportunity to network, and have fun with a 50/50 Chipping, Putting, Driving Contest!
Thank you and hope to see you at these events!
SUPPORT YOUR CHAMBER MEMBERS
Lisa M. Davis, Executive Director
Platttsmouth Chamber of Commerce
918 Washington Avenue
Plattsmouth, NE 68048
Phone:  402-296-6021
Fax:      402-296-6974
This email address is being protected from spambots. You need JavaScript enabled to view it.
 ----------------------------------------------------------
Pet Parade
Love your pet?  I know I do...send me pictures of your pet for our weekly Pet Parade section.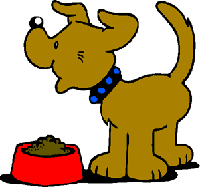 ----------------------------------------------------------
Slide on in to the...
--------------------------------------------------------
Natural Mosquito Bite Cures
Aloe:  Aloe helps with both itch relief and healing for the skin around the bitten area.  Your best bet is to take a bit of leaf and rub the juicy side against the infected area.
Onion:  Onion is a quick hit for itch relief.  Put a fresh slice over the bite and keep it there for several minutes.  Rinse the bite thoroughly after the itching is down to remove part of the smell.
Garlic:  Even with the smell (which repels mosquitoes), raw garlic offers itch relief.  It can burn a little initially, and children don't like it, but adults can take the early burn in exchange for major itch relief later.
Lime or Lemon:  Rubbed right into the bites, lemon or lime juice can bring itch relief as well as some cleansing to the wound.  If you've been scratching it will sting, so juice first and keep your hands off!      exerpt from Off The Grid News
----------------------------------------------------------
Quote of the week: "In the middle of difficulty lies opportunity."     -Albert Einstein
----------------------------------------------------------

BLAST FROM THE PAST
The Lewis and Clark Corps of Discovery passed the mouth of the Platte River, just north of what is now Main Street Plattsmouth, on July 21, 1804.
Plattsmouth first appeared in 1854 as "the Barracks", a trading post established by Sam Martin, owner of the Platteville ferry in neighboring Mills County, Iowa, ferryman Wheatley Mickelwait, and Glenwood, Iowa attorney and politician Colonel Joseph Longworthy Sharp.
The organization of the city under the charter of March, 1855, was effected December 29, 1856, by the election of Wheatley Mickelwait to the Mayoralty, and Enos Williams, W. M. Slaughter and Jacob Vallery, Aldermen. This Council met and proceeded to business January 29, 1857, their first ordinance, approved by the Mayor March 2, 1857, levying a tax of one-half of 1 per cent on all taxable property within the corporate limits of the city of Plattsmouth, the amount collected to be expended in the improvement of the streets and alleys and steamboat landings at and in the city. On December 7, 1857, the Council voted each member an annual salary of $100, being something over $16 apiece for each session held during the year. This is a noticeable fact, in view of the action taken by the succeeding Council on December 30, 1858, in ordaining that the Mayor and Alderman receive for their services during that year the sum of 5 cents each, payable in city scrip; the Assessor, Recorder and Treasurer being paid $25 apiece for the same term.
- exerpt from wikipedia
---------------------------------------------------------- 
A SHORT STORY
Her name was Mrs. Thompson. As she stood in front of her 5th grade class on the very first day of school, she told the children a lie.
Like most teachers, she looked at her students and said that she loved them all the same. But that was impossible, because there in the front row, slumped in his seat, was a little boy named Teddy Stoddard.
Mrs. Thompson had watched Teddy the year before and noticed that he didn't play well with the other children, that his clothes were messy and that he constantly needed a bath. And Teddy could be unpleasant. It got to the point where Mrs.Thompson would actually take delight in marking his papers with a broad red pen, making bold X's and then putting a big "F" at the top of his papers.
At the school where Mrs. Thompson taught, she was required to review each child's past records and she put Teddy's off until last. However, when she reviewed his file, she was in for a surprise.
Teddy's first grade teacher wrote, "Teddy is a bright child with a ready laugh. He does his work neatly and has good manners...he is a joy to be around."
His second grade teacher wrote, "Teddy is an excellent student, well liked by his classmates, but he is troubled because his mother has a terminal illness and life at home must be a struggle."
His third grade teacher wrote, "His mother's death has been hard on him. He tries to do his best, but his father doesn't show much interest and his home life will soon affect him if some steps aren't taken."
Teddy's fourth grade teacher wrote, "Teddy is withdrawn and doesn't show much interest in school. He doesn't have many friends and he sometimes sleeps in class."
By now, Mrs. Thompson realized the problem and she was ashamed of herself. She felt even worse when her students brought her Christmas presents, wrapped in beautiful ribbons and bright paper, except for Teddy's. His present was clumsily wrapped in the heavy, brown paper that he got from a grocery bag.
Mrs.Thompson took pains to open it in the middle of the other presents. Some of the children started to laugh when she found a rhinestone bracelet with some of the stones missing, and a bottle that was one quarter full of perfume. But she stifled the children's laughter when she exclaimed how pretty the bracelet was, putting it on, and dabbing some of the perfume on her wrist.
Teddy Stoddard stayed after school that day just long enough to say, Mrs. Thompson, today you smelled just like my Mom used to." After the children left she cried for at least an hour. On that very day, she quit teaching reading, writing, and arithmetic. Instead, she began to teach children.
Mrs. Thompson paid particular attention to Teddy. As she worked with him, his mind seemed to come alive. The more she encouraged him, the faster he responded. By the end of the year, Teddy had become one of the smartest children in the class and, despite her lie that she would love all the children the same, Teddy became one of her "teacher's pets."
A year later, she found a note under her door, from Teddy, telling her that she was still the best teacher he ever had in his whole life.
Six years went by before she got another note from Teddy. He then wrote that he had finished high school, third in his class, and she was still the best teacher he ever had in his whole life.
Four years after that, she got another letter, saying that while things had been tough at times, he'd stayed in school, had stuck with it, and would soon graduate from college with the highest of honours. He assured Mrs.Thompson that she was still the best and favorite teacher he'd ever had in his whole life.
Then four more years passed and yet another letter came. This time he explained that after he got his bachelor's degree, he decided to go a little further. The letter explained that she was still the best and favorite teacher he ever had. But now his name was a little longer the letter was signed, Theodore F. Stoddard, MD.
The story doesn't end there. You see, there was yet another letter that spring. Teddy said he'd met this girl and was going to be married. He explained that his father had died a couple of years ago and he was wondering if Mrs. Thompson might agree to sit at the wedding in the place that was usually reserved for the mother of the groom.
Of course, Mrs. Thompson did. And guess what? She wore that bracelet, the one with several rhinestones missing. And she made sure she was wearing the perfume that Teddy remembered his mother wearing on their last Christmas together. They hugged each other, and Dr. Stoddard whispered in Mrs. Thompson's ear, "Thank you Mrs. Thompson for believing in me. Thank you so much for making me feel important and showing me that I could make a difference".
Mrs. Thompson, with tears in her eyes, whispered back. She said, "Teddy, you have it all wrong. You were the one who taught me that I could make a difference. I didn't know how to teach until I met you."
Remember that wherever you go, and whatever you do, you will have the opportunity to touch and/or change a person's outlook. Please try to do it in a positive way.
Vicki Moses
This email address is being protected from spambots. You need JavaScript enabled to view it.
----------------------------------------------------------
Community Sustaining Sponsors 2010

2010 Community Sustaining Sponsor

2010 Community Sustaining Sponsor

2010 Community Sustaining Sponsor

2010 Community Sustaining Sponsor

2010 Community Sustaining Sponsor

2010 Community Sustaining Sponsor

2010 Community Sustaining Sponsor

2010 Community Sustaining Sponsor

2010 Community Sustaining Sponsor

2010 Community Sustaining Sponsor

2010 Community Sustaining Sponsor

2010 Community Sustaining Sponsor

2010 Community Sustaining Sponsor

2010 Community Sustaining Sponsor